Conan Doyle Info – Sherlock Holmes is Just the Beginning!
Sir Arthur Conan Doyle was born in Scotland on May 22, 1859.  He was an author and the creator of Sherlock Holmes.  He's also known for The Lost World and The White Company.
This site features articles about little- known aspects of Conan Doyle's life including his time as a ship's surgeon, his tangled love life and his troubled father.  Visit the quotations pages to find one of the largest collection of Conan Doyle quotations anywhere.
Inspirational Quotes from Conan Doyle
Come what may, I am bound to think that all things are ordered for the best; though when the good is a furlong off, and we with our beetle eyes can only see three inches, it takes some confidence in general principles to pull us through. ~ The Stark Munro Letters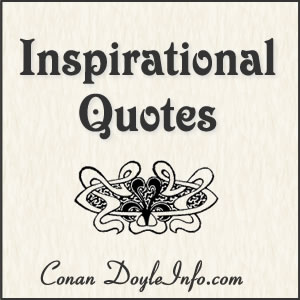 Recommended Reading:
Teller of Tales: The Life of Arthur Conan Doyle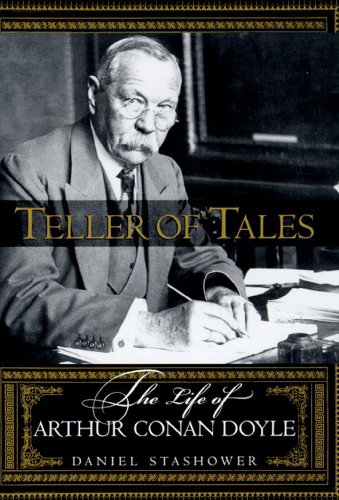 Winner of the 1999 Edgar Award for Best Biographical Work, this biography by Daniel Stashower is one of the reference books used to make this website.