Sir Arthur Conan Doyle – Sherlock Holmes is Just the Beginning!
Sir Arthur Conan Doyle was born in Scotland on May 22, 1859.  He died on July 7, 1930.  What he did between those two dates was truly amazing. He was the author of the Sherlock Holmes stories.  He also wrote other works of fiction, like The Lost World and The White Company.
Learn about the Life of Sir Arthur Conan Doyle
Sir Arthur Conan Doyle believed in spiritualism, solved real mystery cases, was a medical doctor, helped bring skiing to Switzerland and so much more.
This site features articles about little- known aspects of Conan Doyle's life, including his time as a ship's surgeon, his tangled love life and his troubled father.
Featured Item – Conan Doyle, George Bernard Shaw and the Titanic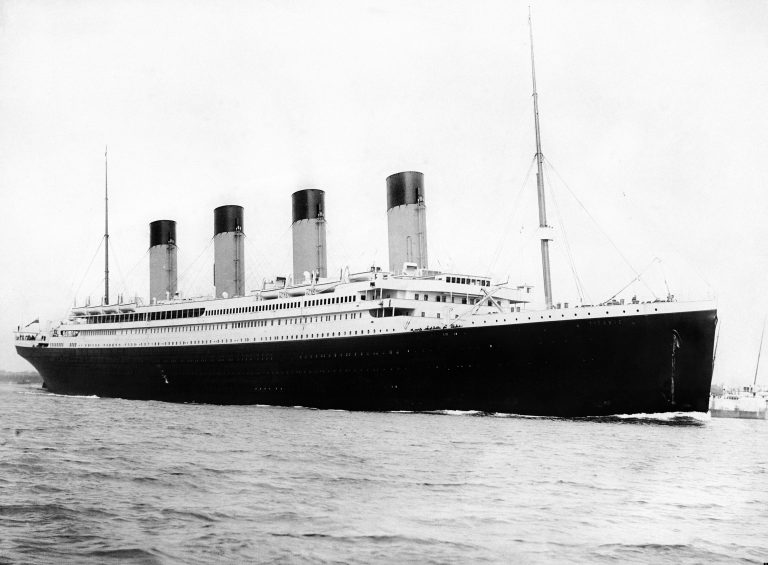 After the Titanic sank in 1912 Conan Doyle and George Bernard Shaw had a very public disagreement about the disaster.
Quotations by Sir Arthur Conan Doyle
Visit the quotations pages to find one of the largest collections of Conan Doyle quotations anywhere.  You can view quotes by topic, title or browse the entire collection library.
Featured Item – Daily Quote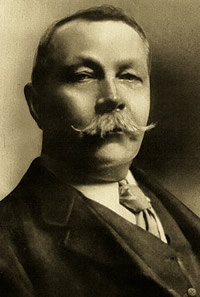 Check out our daily Conan Doyle quote. Remember that Sherlock Holmes is just the beginning! The works of Conan Doyle include science fiction, horror and historical fiction.
Sherlock Holmes
Sir Arthur Conan Doyle created the character of Sherlock Holmes.  Check out our impressive list of articles about Sherlock Holmes. Learn about the inspiration for the character of Holmes, a discussion on Moriarty, read about The Hound of the Baskervilles and more.
Featured Item – The Death of Sherlock Holmes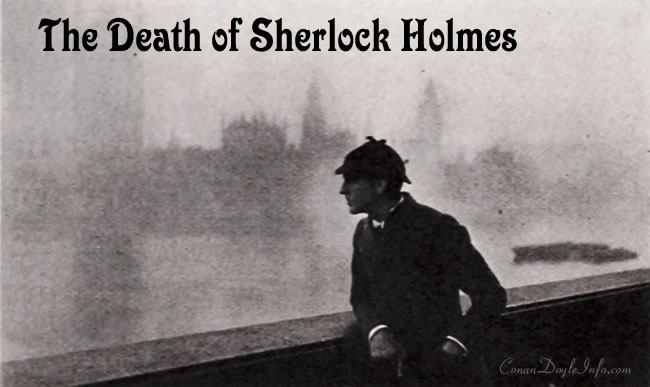 As time went on Conan Doyle found himself more closely identified with Sherlock Holmes to the exclusion of his other works. "I weary of his name," he told his mother. In his own mind the matter was settled. Holmes must die.
Conan Doyle's Other Work
Sir Arthur Conan Doyle wrote more than the Sherlock Holmes stories. Much More! He was a prolific writer whose other works include science fiction, non-fiction and historical novels.
Featured Item – The White Company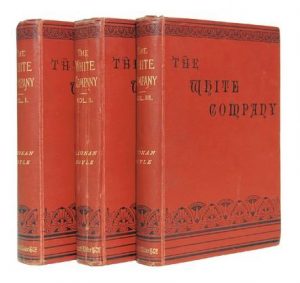 During the Second World War the British government made sure that despite paper shortages The White Company was kept in print. The book was considered a national morale booster.