Conan Doyle Info – Sherlock Holmes is Just the Beginning!
Sir Arthur Conan Doyle was born in Scotland on May 22, 1859.  He was an author and the creator of Sherlock Holmes.  He's also known for The Lost World and The White Company.
This site features articles about little- known aspects of Conan Doyle's life including his time as a ship's surgeon, his tangled love life and his troubled father.  Visit the quotations pages to find one of the largest collection of Conan Doyle quotations anywhere.
Quotes by Sherlock Holmes
"The past and the present are within the field of my inquiry, but what a man may do in the future is a hard question to answer." ~ The Hound of the Baskervilles
More Quotes by Sherlock Holmes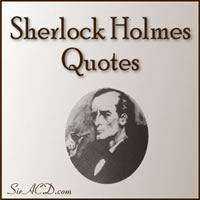 Recommended Reading:
A Knife in the Fog: A Mystery Featuring Margaret Harkness and Arthur Conan Doyle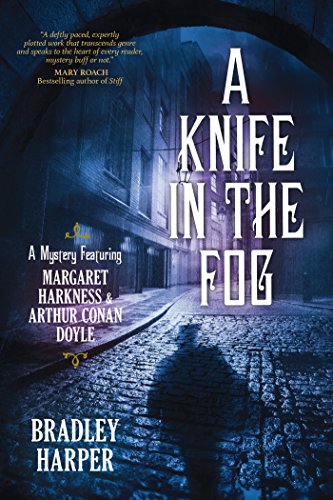 Physician Arthur Conan Doyle takes a break from his practice to assist London police in tracking down Jack the Ripper in this debut novel and series starter.
A Knife in the Fog: A Mystery Featuring Margaret Harkness and Arthur Conan Doyle