Sir Arthur Conan Doyle – Sherlock Holmes is Just the Beginning!
This site is devoted to the life and work of Sir Arthur Conan Doyle.  Here you'll find information about Sherlock Holmes, The Lost World and Conan Doyle's other writing.  You'll also learn interesting facts about the life of Arthur Conan Doyle. You can read about his time as a ship's surgeon, his tangled love life, his troubled father and more.  This site is also home to the largest collection of Conan Doyle quotations anywhere.
Words of Wisdom From Conan Doyle
Call it sage advice or maybe essential truths.  However you look at it, Conan Doyle wrote some memorable lines.
Unwelcome truths are not popular. ~ The Valley of Fear

"The world is full of obvious things which nobody by any chance ever observes." ~ The Hound of the Baskervilles
More Words of Wisdom from Conan Doyle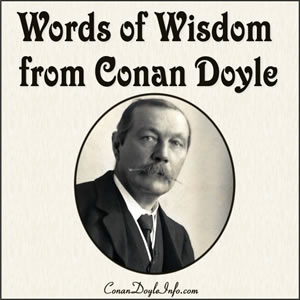 Recommended Reading: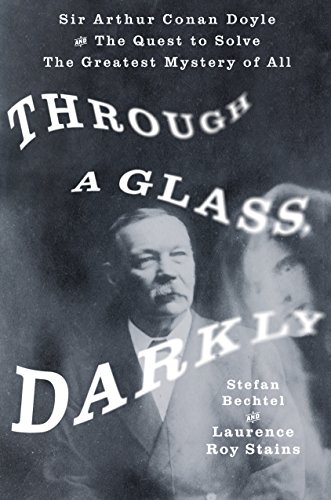 Fans of this site won't be surprised to learn about Conan Doyle's relationship with Spiritualism. Stefan Bechtel and Laurence Roy Stains take a closer look at this aspect of Conan Doyle's life.
Through a Glass, Darkly:
Sir Arthur Conan Doyle and the Quest to Solve the Greatest Mystery of All