Sir Arthur Conan Doyle – Sherlock Holmes is Just the Beginning!
This site is devoted to the life and work of Sir Arthur Conan Doyle.  Here you'll find information about Sherlock Holmes, The Lost World and Conan Doyle's other writing.  You'll also learn interesting facts about the life of Arthur Conan Doyle. You can read about his time as a ship's surgeon, his tangled love life, his troubled father and more.  This site is also home to the largest collection of Conan Doyle quotations anywhere.
Inspirational Quotes
And now set in a fell and fierce fight, one of a thousand of which no chronicler has spoken and no poet sung. Through all the centuries and over all those southern waters nameless men have fought in nameless places, their sole monuments a protected coast and an unravaged country-side. ~ The White Company
See more inspirational quotes by Sir Arthur Conan Doyle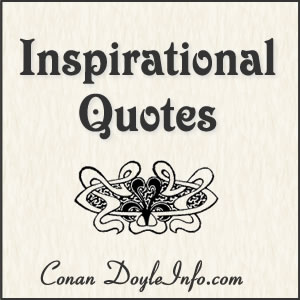 Recommended Reading:
The Big Book of Sherlock Holmes Stories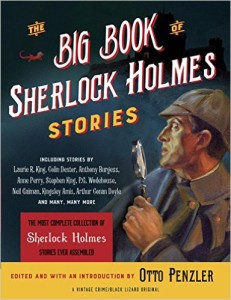 The book contains eighty-three stories about Sherlock Holmes and Dr. John Watson, published over a span of more than a hundred years. It's an embarrassment of Sherlockian riches with contributions by Leslie S. Klinger, Laurie R. King, P. G. Wodehouse, Dorothy B. Hughes, Anne Perry, Stephen King and more.