Sir Arthur Conan Doyle – Sherlock Holmes is Just the Beginning!
This site is devoted to the life and work of Sir Arthur Conan Doyle.  Here you'll find information about Sherlock Holmes, The Lost World and Conan Doyle's other writing.  You'll also learn interesting facts about the life of Arthur Conan Doyle. You can read about his time as a ship's surgeon, his tangled love life, his troubled father and more.  This site is also home to the largest collection of Conan Doyle quotations anywhere.
Medieval Quotes
Conan Doyle wrote two novels that were set in the Hundred Years' War, The White Company and Sir Nigel.
Heaven, too, was very near to them in those days. God's direct agency was to be seen in the thunder and the rainbow, the whirlwind and the lightning. To the believer, clouds of angels and confessors, and martyrs, armies of the sainted and the saved, were ever stooping over their struggling brethren upon earth, raising, encouraging, and supporting them. ~ The White Company
See More Medieval Quotes by Conan Doyle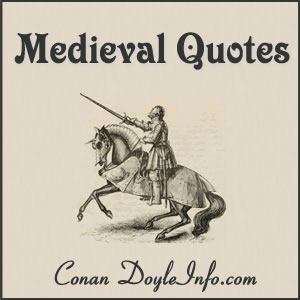 Recommended Reading: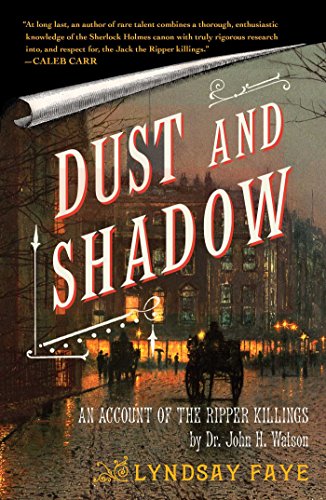 The loyal and courageous Dr. Watson offers a tale unearthed after generations 0f lore: the harrowing story of Sherlock Holmes's attempt to hunt down Jack the Ripper.
Dust and Shadow: An Account of the Ripper Killings by Dr. John H. Watson