Sir Arthur Conan Doyle – Sherlock Holmes is Just the Beginning!
This site is devoted to the life and work of Sir Arthur Conan Doyle.  Here you'll find information about Sherlock Holmes, The Lost World and Conan Doyle's other writing.  You'll also learn interesting facts about the life of Arthur Conan Doyle. You can read about his time as a ship's surgeon, his tangled love life, his troubled father and more.  This site is also home to the largest collection of Conan Doyle quotations anywhere.
Random Conan Doyle Quote
What quote will you get?Will the quote be from a Sherlock Holmes novel? Maybe it will be by Professor Challenger? Click on the link to see a random quote from the quotations collection.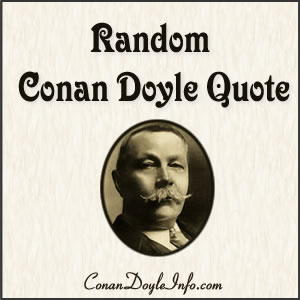 Recommended Reading:
Victorian London: The Tale of a City 1840–1870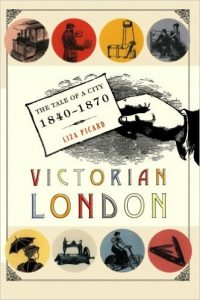 For readers who enjoy their history told with a sense of gusto, verve, and a keen eye for detail, Liza Picard brings Victorian London to fruitful life.
As suburbs expanded and roads multiplied, London was ripped apart to make way for railway lines and stations, sewers, and the world's first subway. "Deserving poor" saw the first public housing projects, and significant advances were made in medicine. Using unpublished diaries of Londoners, Picard uncovers signs of progress in London such as flushing toilets, umbrellas, letter boxes, and traffic regulations. But it was also a city of cholera outbreaks, public executions and the workhouse.