Sir Arthur Conan Doyle – Sherlock Holmes is Just the Beginning!
This site is devoted to the life and work of Sir Arthur Conan Doyle.  Here you'll find information about Sherlock Holmes, The Lost World and Conan Doyle's other writing.  You'll also learn interesting facts about the life of Arthur Conan Doyle. You can read about his time as a ship's surgeon, his tangled love life, his troubled father and more.  This site is also home to the largest collection of Conan Doyle quotations anywhere.
Quotes About Life
Sometimes it's hard to figure things out.  So what does Conan Doyle have to say on the subject of life?
"Life is infinitely stranger than anything which the mind
of man could invent." ~ A Case of Identity
More Quotes About Life by Conan Doyle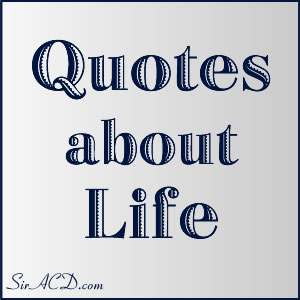 Recommended Reading: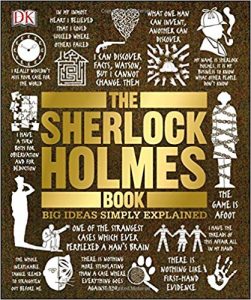 The book includes flowcharts that show how Holmes reaches his conclusions through deductive reasoning and character guides that are a handy reference for readers as well as an invaluable resource for fans of the Sherlock Holmes films and TV series.